"Time Code" Set to Premiere at Yahoo! Internet Life Online Film Festival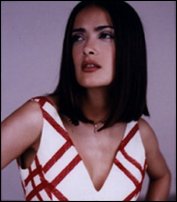 Mike Figgis Film Represents an Unprecedented Cinematic Experience; First Studio Backed Major Motion Release Shot on Digital Video
NEW YORK--(ENTERTAINMENT WIRE)--Feb. 3, 2000-- TIME CODE, the new film project by Mike Figgis will have its world premiere at the Yahoo! Internet Life Online Film Festival on Wednesday, March 22, 2000, at the Director's Guild of America Theatre (DGA) in Los Angeles.
TIME CODE is a film that breaks all rules. Part of Figgis' daring evolution towards the ultimate in minimalist film production, the film was shot entirely with hand-held digital video cameras in sequence and real time.
The plot -- a black comedy thriller set against Los Angeles lifestyles -- literally unfolded before the cameras as each actor forged an improvised trajectory for their characters based on the central elements of an affair, a murder and an ensuing Hollywood mystery.
The cast includes Salma Hayek, Stellan Skarsgard, Saffron Burrows and Jeanne Tripplehorn in starring roles, in addition to a large eclectic ensemble of actors.
TIME CODE will not be edited. The extreme immediacy of the film is the culmination of years of experimentation by Mike Figgis who used hand-held cameras to edgy effects on his Academy Award winning LEAVING LAS VEGAS. TIME CODE will be released by Screen Gems on April 28, 2000.
"TIME CODE began on a train from the North of England to London," Figgis recalled. "One of those moments where your mind goes on a wild journey of its own. A `What if ... ?' moment. What if you made a film using two cameras, a long, continuous take, make that four cameras and a 93 minute take, I remember feverishly writing in my notebook.
"By the time the train arrived in London I'd come up with a structure that was part story and part technical short-hand. Interestingly enough not much changed. But what was most interesting was this: I'm convinced, utterly and truly convinced that I could not have written TIME CODE on a computer -- it would never have been flexible or quick enough to deal with the speed of the ideas. It had to be a notebook and a fountain pen. There's Digital and then there's Digital."
"We are delighted and honored to be premiering TIME CODE at the First Annual Yahoo! Internet Life Online Film Festival," said YIL publisher Paul Turcotte. "Mr. Figgis' film embodies the creative spirit our festival strives to capture and celebrate: using digital technology and the Internet to stretch the limits of the medium.
"Digital technologies and online Web sites such as those showcased at our festival will affect every aspect of filmmaking -- craft, production, presentation, marketing, and distribution; TIME CODE certainly exemplifies the state of the art of all of these -- as well as Mr. Figgis' considerable vision and skill."
Yahoo! Internet Life's emphasis on integrating the new media into the old is emblematic of the magazine's own history. The first print magazine to cover the Internet for a consumer audience, Yahoo! Internet Life has now become one of the fastest-growing consumer magazines in the country.
The magazine has been covering online film since its inception and will take the medium to the next level with the Online Film Festival by showcasing the most innovative ways that filmmakers, online film sites, major and independent studios, and digital technology companies are using the Web to present the moving image.
Participants to-date include Amazon.com, AtomFilms, AXE Digital Television, BeachBlanket.com, BigStar, CinemaNow, Creative Planet, eveo, iFilm, IMDb.com, Mandalay, New Line Cinema, Reel.com, ReelShort, SightSound and others.
The festival is generously sponsored by BeautyJungle.com, OnStream, Yack.com, BigStar, Yahoo! Movies, The New York Times, The Hollywood Reporter, and Filmmaker. Sponsors with YIL of the TIME CODE premiere include sputnik7.com and RES: The Magazine of Digital Filmmaking.
Yahoo! Internet Life Magazine is a monthly publication with a rate base of 900,000. It is published by Ziff-Davis Inc., a leading media and marketing company focused on computing and Internet-related technologies, with principal platforms in print publishing, trade shows and conferences, online content, television and education.
Ziff-Davis provides global technology companies with marketing strategies for reaching key decision-makers. Ziff-Davis has two series of common stock, one which is intended to track the performance of its Internet business, ZDNet (NYSE:ZDZ - news), and one which is intended to track the performance of the ZD Group (NYSE:ZD - news), which includes print publishing, trade shows and conferences, online learning, education and television businesses, and a retained interest in ZDNet.
Ziff-Davis Inc. recently announced an agreement to sell Ziff-Davis Publishing to Willis Stein & Partners. It also announced agreements to sell ZD Education and its interest in ZDTV. These transactions are expected to be completed in the first quarter of 2000.
Screen Gems was established as a new distribution label in December 1998 to provide a haven for films that fall between those currently released by Sony Pictures Classics and the wide release movies developed and released by Columbia Pictures. The label's next release is James Toback's "Black and White."