Hayek has Time for Figgis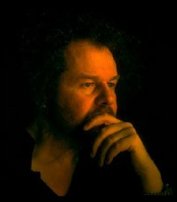 OK, sure, she flashed her tush for Will Smith and Kevin Kline in Wild, Wild West, and even made goo-goo eyes at Matthew Perry in Fools Rush In. Don't think it means sultry Latina spitfire Salma Hayek is Little Miss Mainstream.
The Hollywood Reporter says the 33-year-old former soap star's next project will be a film for acclaimed independent director Mike Figgis. The casting represents a change of pace for Figgis, who has used girlfriend Saffron Burrows (Deep Blue Sea) as the leading lady of his two most recent films, The Loss of Sexual Innocence and Miss Julie.

The new film has been tentatively titled Time Code 2000 and is described simply as "an intense psychodrama." Figgis is reportedly hoping to shoot the film, which is set during the course of a single day in Los Angeles, using digital camera and a variety of improvisational techniques.

Hayek is the first person to be cast — maybe Burrows will get in there after all — and there won't be much time to find her co-stars if Figgis sticks to his current schedule. Production on the new film, which will be distributed by Sony, is reportedly scheduled to begin next month.

Hayek's recent indie credits include The Velocity of Gary, with Vincent D'Onofrio and Thomas Jane; the Mike Myers disco paean 54; and Kevin Smith's controversial Dogma, which arrives in theaters Nov. 12. Additionally, she recently wrapped a starring role in the ensemble crime caper Chain of Fools — formerly titled Shiny New Enemies, and due out next year from Warner Bros. — which also stars Lara Flynn Boyle, Jeff Goldblum, David Hyde Pierce, Claudia Schiffer, Steve Zahn, and Elijah Wood.

Hayek's most cherished cinematic ambition, however, remains a biopic of artist Frida Kahlo, which she will star in and produce under her personal label, Ventana Rosa, in partnership with Miramax.